Connecticut Campgrounds are OPEN & Campers are ready! Here are the details, rules and helpful links for the holiday weekend. CLICK here for the complete rules, timeline, guidelines and more from the CT DEEP
Story below is used with professional courtesy from WFSB Channel 3 and written by Matt McFarland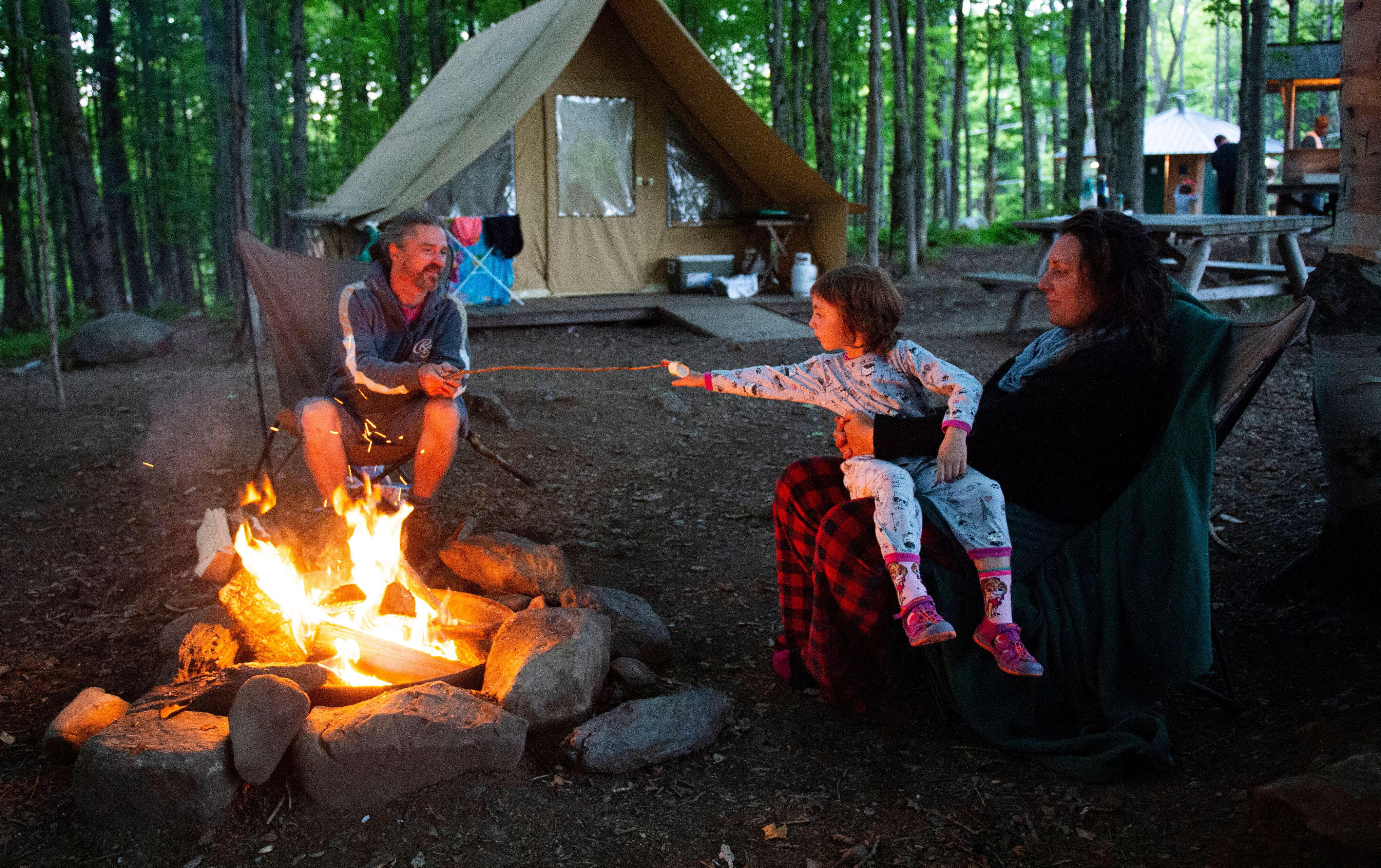 Getty Images
MADISON, CT (WFSB) – As the state slowly reopens, Connecticut's state park campgrounds are finally back in business.
There are a number of restrictions for people planning on spending a few nights in the great outdoors.
Campers started pulling into Hammonasset Beach State Park on Wednesday morning.
Because of the coronavirus, the state is opening up its campgrounds in phases. No tents will be allowed yet, but the plan is that will all change on July 8.
"This area is beautiful, the beaches. How could you not love it down here," said Walter Choptij of Ellington.
Walter and Kathy Choptij say they've been going to Hammonasset for 15 years, but with the coronavirus, they and everyone else didn't know what the summer camping season would be like or if there'd even be one at all.
"Really nervous, we kept calling, trying to get through, finally happened. Even a couple of days is better than nothing," Walter said.
On Wednesday morning, Connecticut started its phase reopening of its state parks and forest campgrounds.
Many who usually start camping on Memorial Day weekend had to wait.
"I had it for two weeks, a week, and then another week. This will be the fifth week. I already missed part of this week, but we're find. We're happy to be here," said Frank Esposito.
For the first week, it's only for campers with RVs with fully functioning bathrooms and water systems. That's because the bathrooms are closed and so are the cabins.
Additional changes this year include no walk-ins. All campers must make reservations in advance and all camper's names need to be provided in the reservation.
There are no visitors allowed. Only registered campers will be allowed on the campgrounds.
"We actually had two weeks planned, so we're lucky to get the remainder four days. We missed the beginning half, but that's alright, we're here," said Ryan Mappa.
Another change is the camp store is open, but social distancing is required and the same goes for the beaches.
The one thing that is still the same is that people plan on having a good time this holiday weekend, just like they do every year.
"We're going to miss the fireworks over the water, but we've got plenty of food and drink and laughter, we'll make up for it," Kathy said.
On July 8, people with tents will be allowed to start camping as well.